LEVEL 2 AURORA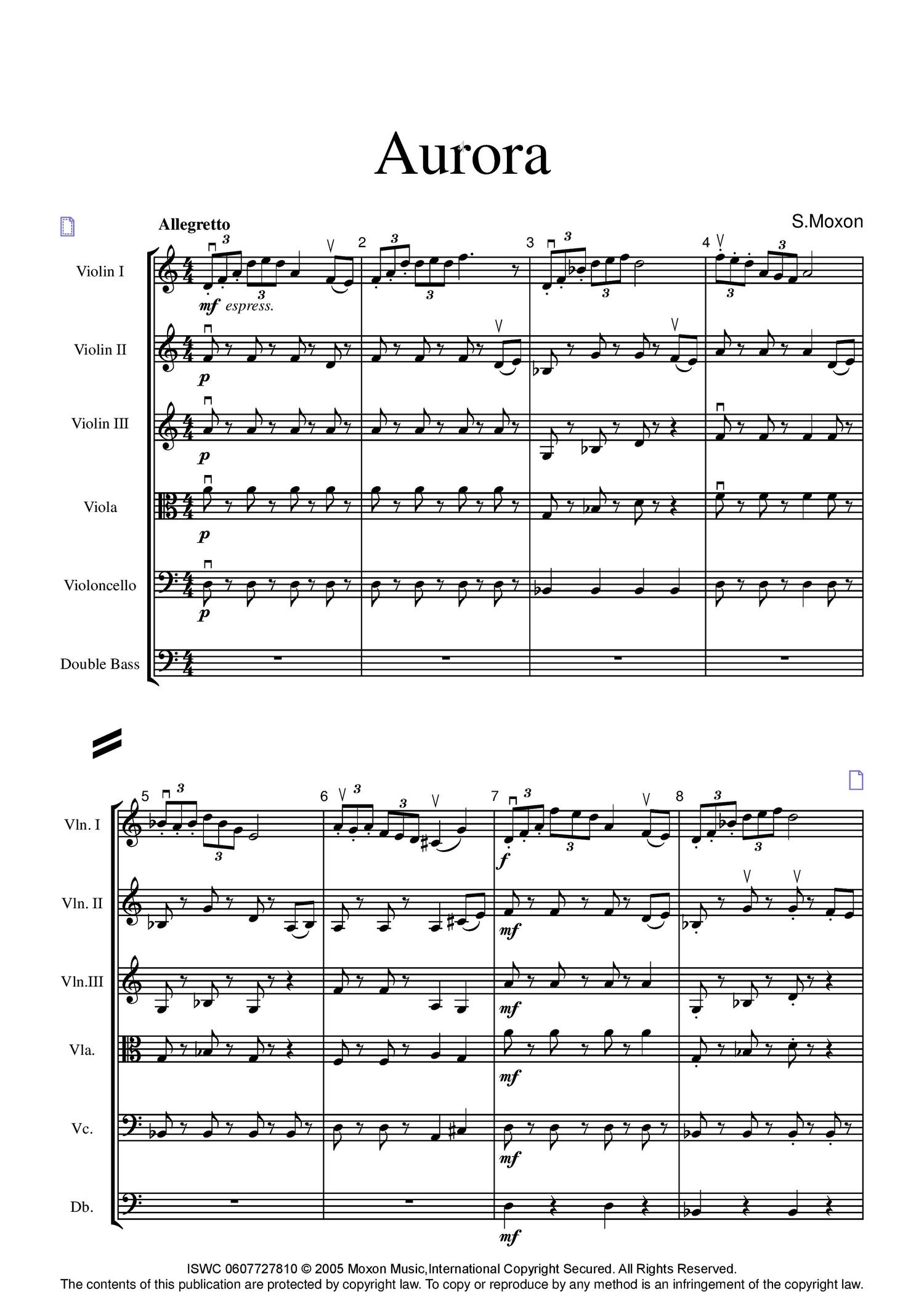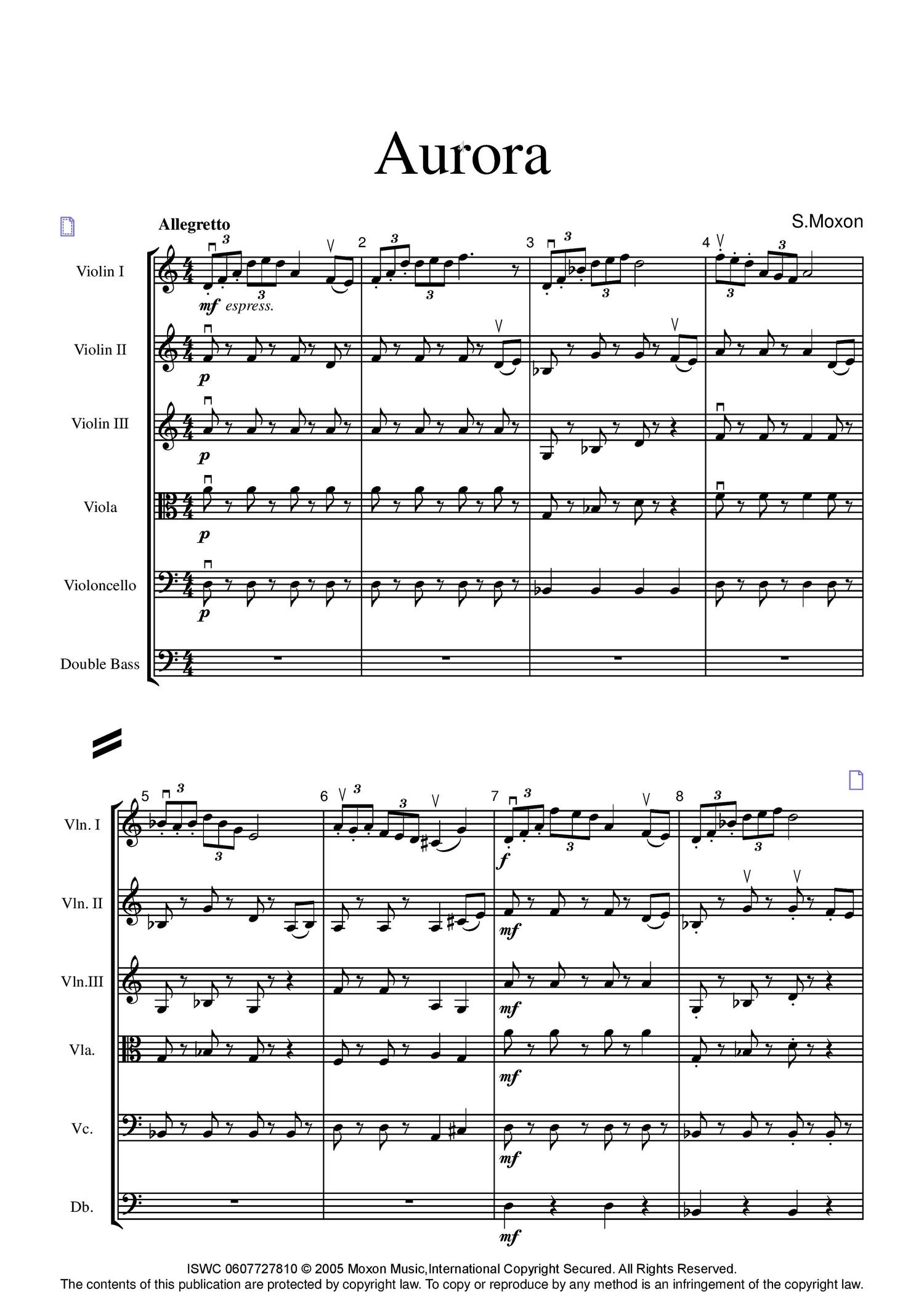 LEVEL 2 AURORA
Aurora is an excellent concert piece full of dramatic tension that builds right through to the very end. A great piece to consider when you want to highlight your ensembles overall sound with rich harmonies and textures. Aurora allows stronger players in the first violin section to be featured whilst other sections play interesting parts.
Easy to play and sounds impressive on stage
Key: D minor
Position: First
Rhythms: Basic in harmony parts
Bowing: Marked on score, easy.
TEACHING NOTES
As is often the case with new string ensembles, 1st violin players may be more advanced then other members of the group. This score is perfect for such situations. Other sections carry harmony parts with easy progressions and string crosses while first violins play a melody that makes use of triplets. Easy bowing for all sections. Plenty of room for exploring a large sound from the ensemble through the rich harmonic lines
THIS DOWNLOAD CONTAINS
CONDUCTOR SCORE, VIOLIN 1 , VIOLIN 2, VIOLA /VIOLIN 3, CELLO, DOUBLE BASS