LEVEL 3 TRANSLUCENT HARMONY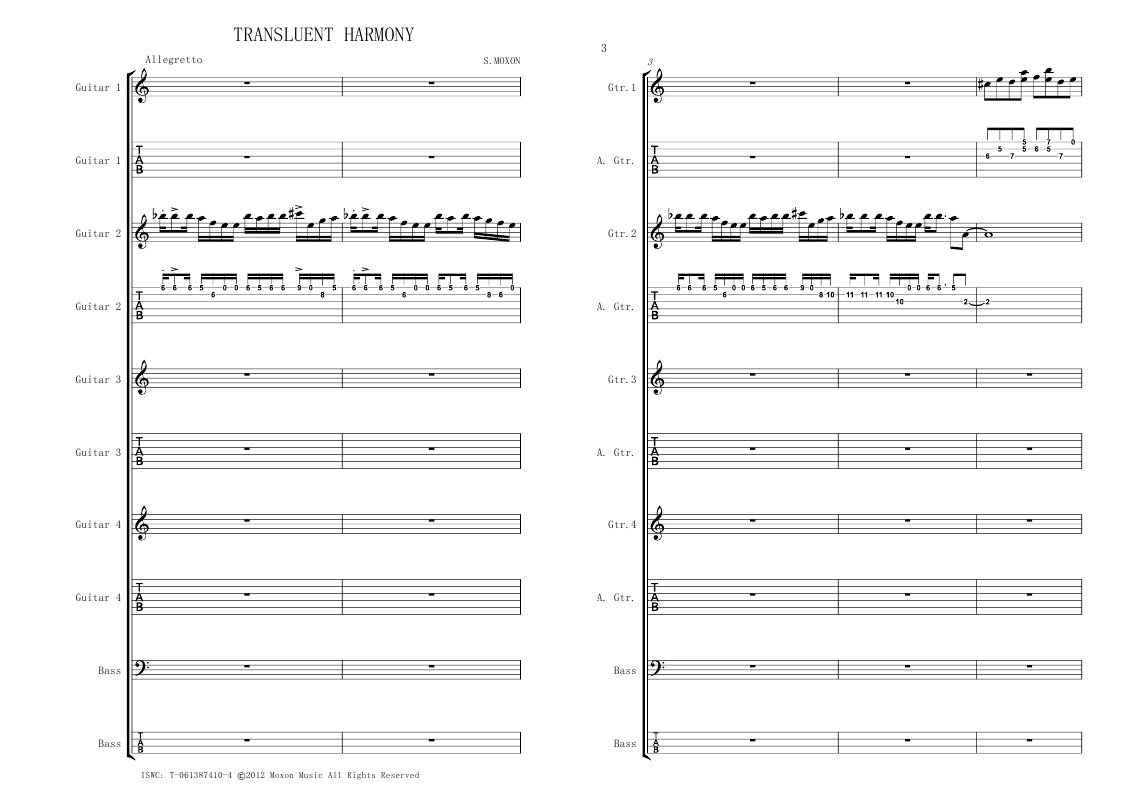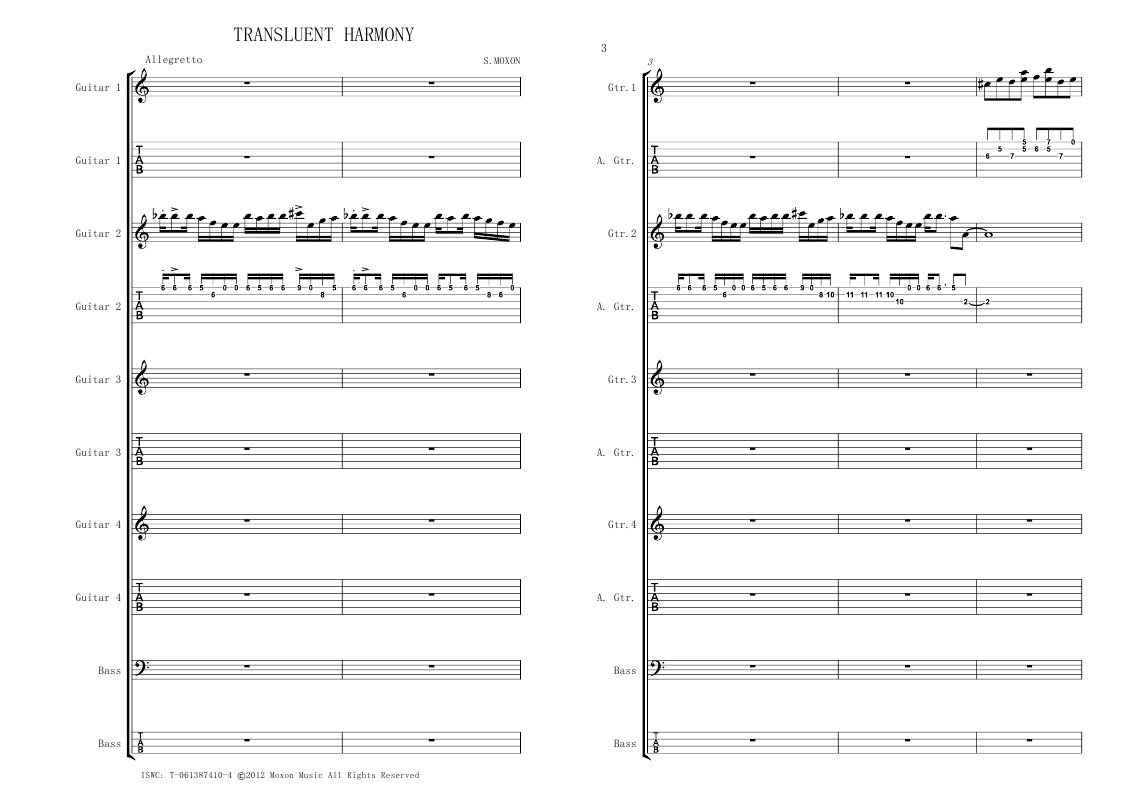 LEVEL 3 TRANSLUCENT HARMONY
TRANSLUCENT HARMONY has a unique sound and creates a great atmosphere - always appreciated by audiences! This work has a Middle Eastern feel and at times a hint of the Blues - the harmonies and melody come together in a unique and beautiful way. Well worth including in your groups repertoire.
AT A GLANCE:
NOTATION: TAB and regular staff for all parts
TIME: 4/4
TECHNIQUE: Finger-style picking required in all parts
PERFORMANCE NOTES:
TRANSLUCENT HARMONY is an excellent piece for small and large groups alike. Scored for 4 guitars and a bass, it is a fantastic work that weaves rhythms, melodic and harmonic elements through each part - helping players develop a keen sense of cohesiveness. Some high notes [including up to 17th fret] are best played on cut away or electric guitars. TRANSLUCENT HARMONY sounds beautiful with a small amount of reverb. Aim for a clear finger-style RH technique in all parts.
DOWNLOAD INCLUDES:
CONDUCTORS SCORE, Guitar 1, Guitar 2, Guitar 3, Guitar 4, Bass
All scores notated in TAB and